A Coventry University student's vision for how people may travel in the future has been recognised with a global automotive prize.
Hwijun Moon, aged 23, a South Korean student studying Automotive and Transport Design, won the Top Honour Prize at the international car design festival, Auto Design Award.
The theme of the awards was 'meta mobility, electrified universe' and Hwijun's project, entitled Autobiography, incorporated virtual reality and an autonomous driving mode.
The concept of Autobiography is to allow drivers to create their own stories by using virtual and augmented reality to change their travel experience.
In autonomous mode, displays inside the car would allow the occupants to experience different weather conditions, tour different landscapes across the world, take part in a race or even drive through a different point in time via a time travel mode.
The event saw Hwijun's design considered by an expert panel of judges including senior figures in the global car industry.
Hwijun, who is due to return for his third year at Coventry in September following his two years of mandatory military service, said: "My interest in cars began when I was very young, I always memorised the names of all cars on the road. Since then if anyone has asked me what my dream is, I have always said 'that I'll become a car designer'.
"Because the topic was so vast, the longest time was spent deciding on the theme. It progressed quite quickly after that and I was able to add a lot of details when rendering.
"Learning car design at Coventry University made me feel proud and I will value being an alumnus after graduation. I will return to school in September this year, and my goal is to get internship experience as a car designer and win various competitions until then.
"My ultimate ambition is to become a head designer or digital modeler at a world-class automobile company. Also, as a designer, I want to create a masterpiece and someday raise the status of Korean automobiles."
Coventry University's award-winning Automotive and Transport Design course offers learners the chance to create innovative product design solutions in a range of styles and media.
It includes cars, motorbikes, boats, luxury yachts, construction vehicles and vehicle interiors, as well as emerging areas such as electric vehicles and personal mobility devices.
More information can be found by visiting https://www.coventry.ac.uk/course-structure/ug/fah/automotive-and-transport-design-mdesba-hons/#ct-section3
A number of Coventry University graduates have gone on to become leading lights in the world automotive industry including Ian Callum, who served as Director of Design at Jaguar for two decades and Rob Thomas, Chief Operating Officer at Mercedes- AMG Petronas.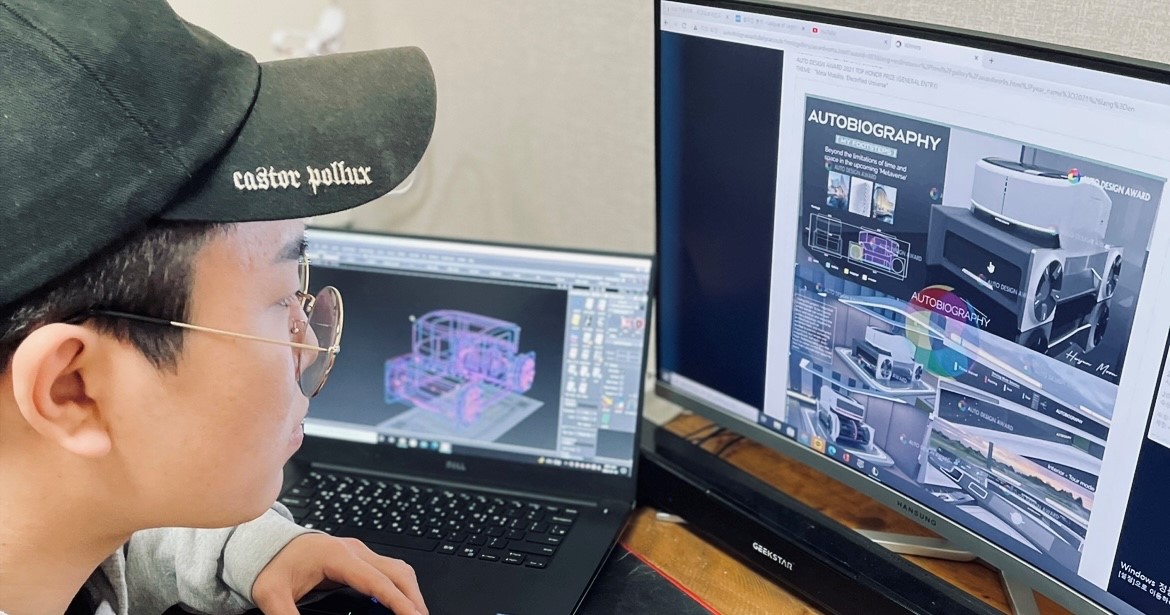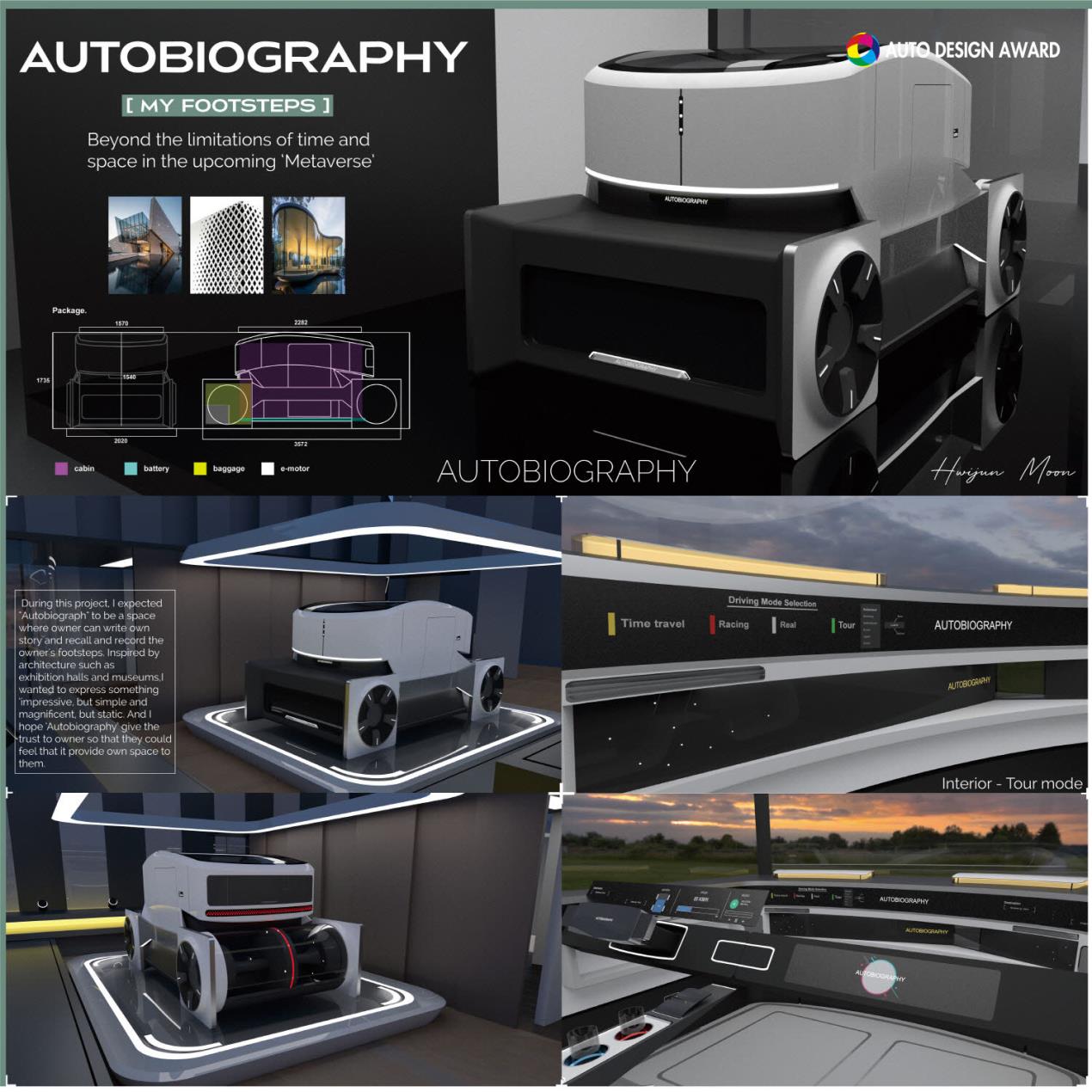 Picture credit: Hwijun Moon (top picture) and Auto Design Award (second picture)
About Coventry University
Coventry University is a global, modern university with a mission of Creating Better Futures. We were founded by entrepreneurs and industrialists in 1843 as the Coventry School of Design and we continue to have strong links with the public and private sector, providing job-ready graduates with the skills and creative thinking to improve their communities.
With a proud tradition of innovative teaching and learning, Coventry University has world-class campus facilities, the UK's first standalone 5G network and a digital community of learning. Our students are part of a global network that has 50,000 learners studying Coventry University degrees in more than 40 different countries and partnerships with 150 higher education providers worldwide.
We have greatly increased our research capacity and ability with a focus on impactful research, delivered for and with partners, to address real-world challenges and support business and communities to develop and grow.
Over two centuries, we have flourished in Coventry and Coventry University Group now also delivers access to our range of high-quality services and partnerships through bases in London, Scarborough, Belgium, Poland, Egypt, Dubai, Singapore and Africa.
In recent years, we have won many awards and vastly improved our rankings in the league tables that matter to students – but what matters to us is delivering transformational change for our students, partners and communities around the world.